Dealership Benefits
Why RAINA?
Farm Equipment's range for every farmers need.
Dedicated team of sales and back-end logistics support for managing orders.
Quick response team for customer service support.
Comprehensive Marketing Support and Marketing collaterals in regional languages.
Annual offers and festive offers to Motivate channel partners.
Experienced Operations team to fulfil bulk orders with precision in Peak season.
Warranty Support quick and hassle free.
Training Programs and Demo Session's for Dealers/Distributors for New Products.
"Best & Quality product, உழவர்களுக்கு உகந்த நண்பன். TVS பைனான்ஸ் supported product. Subsidy approved in state and central government. 100% customer satisfaction. உழைப்புக்கும் உறுதிக்கும் நம்பக தன்மை கொண்டது Raina Rotavators."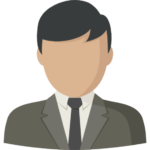 "Good product. The rotor works well in both wet and dry soil conditions."

"Truely world class products from an indian manufacturer really worth of money for farming community..! All farmers must try all products of this great company"
"बहुत अच्छी मशीन है और इनकी सेवाएं ही अच्छी है आप भरोसे के साथ इनको खरीद सकते हो धन्यवाद"